Do you want to invest in a proptech company? The popular startup States Title, now rebranded as Doma, is going public via Special Purpose Acquisition Company (SPAC) in a deal worth $3B!
Get ready to reap the rewards of this exciting opportunity.
Introduction to Proptech Startup States Title and its Rebranding to Doma
Proptech startup States Title, a real estate title and escrow-technology company, is set to go public via a SPAC (special purpose acquisition company) in a deal that values the company at about $3 billion. States Title announced it has rebranded as part of the agreement, changing its name to Doma.
The move will make Doma one of the first proptech companies to achieve public status and brings together two prominent venture-capital firms—Founders Fund and Lightspeed Ventures. The companies invested around $168 million in 2021 alone, enabling Doma to continue facilitating the real estate closing process for lenders, Realtors, buyers, and sellers across all 50 U.S. states and territories.
As part of its expansion plans to put transformative technology into the hands of real estate professionals at every circle along the homebuying journey—lenders, Realtors®, buyers and sellers—Doma also announced partnerships with Compass and Keller Williams. In doing so it has made substantial progress toward helping everyone own their piece of America's dream: homeownership.
Doma is hoping that going public will benefit employees and customers by allowing it access to greater resources to reach even more people throughout the United States. With today's changing housing landscape, access to reasonably priced technology solutions can help buyers reach their homeownership goals sooner rather than later by streamlining processes such as title search services, providing them an easier path towards their American Dream.
The Benefits of Going Public via SPAC
Special purpose acquisition companies (SPACs) have reshaped how innovative tech startups — like Proptech startup States Title, now Doma — access public markets. Launching an initial public offering (IPO) through a SPAC is gaining popularity as the process is shorter, cheaper and less risky than a traditional IPO.
By going public via acquisition, a company such as States Title/Doma can bypass the traditional IPO process and quickly access liquid capital and business growth opportunities. This can be especially beneficial for Pre-IPO companies around 8–14 years old that have achieved operational maturity but may need an infusion of capital to continue leading their markets efficiently. Companies opting for this route lack some of the advantages associated with taking on venture capitalists, including loss of control or influence over key strategic decisions. A SPAC transaction provides significant flexibility while also appreciated valuations and liquidity.
Moreover, investors prefer mature businesses as they promise stability and more predictable long-term cash flows than younger companies still in go-to-market or product development stages. Alongside this visibility and predictability is the transferability of valuable tangible assets during the public listing process creating clear synergies between buyer, seller and investor motivations during a SPAC transaction.
In contrast to traditional IPOs which obligate long marketing periods with no assurances of success after diluted pricing structures, going public via SPAC allows startups such as States Title/Doma to access higher valuations due in part by tightly held voting provisions included in the structure. A conventional IPO also involves exhaustive due diligence processes subject to market fluctuations. In contrast, through a SPAC, buyers and transitory investors are aligned on pre-determined valuation points before closing, allowing transactions underlying intent much easier fulfillment while providing greater certainty when closing deals at established rates.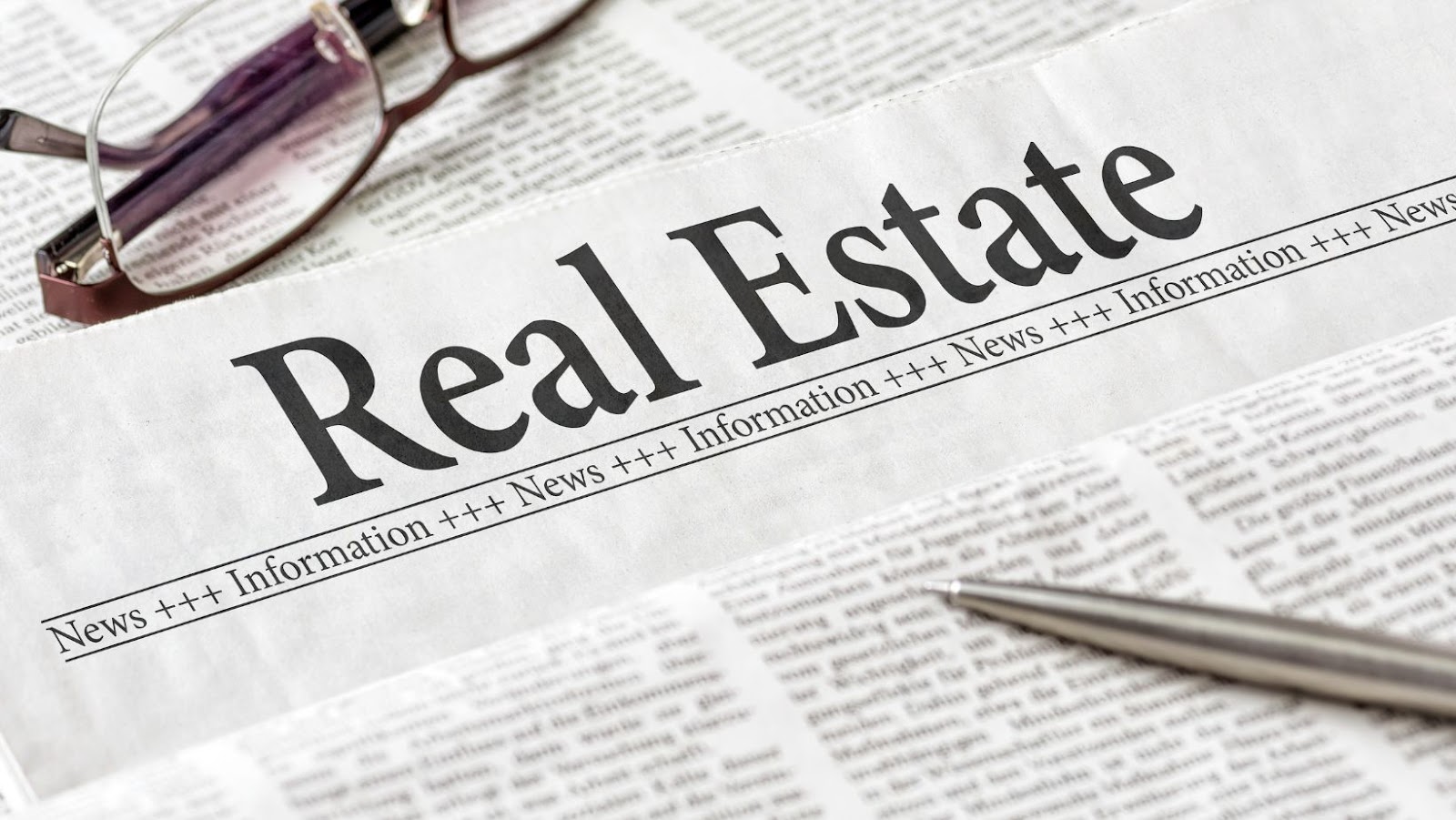 Proptech startup States Title, now Doma, going public via SPAC in $3B deal
Doma, formerly known as States Title, has announced their upcoming merger with Blank Check corporation Avanti Acquisition Corporation. The deal is expected to total about $3 billion, which includes the $2.4 billion enterprise value that Avanti is paying for Doma plus a special dividend to Doma's shareholders.
The merger will result in Doma becoming a publicly traded company on the New York Stock Exchange under the " DOMA " ticker. Following the merger, existing Doma shareholders will own approximately 68% of the combined company and former Avanti stockholders will own approximately 32%. This deal marks another milestone in the rise of proptech companies disrupting traditional real estate industry processes and offerings.
This merger follows other high-profile SPAC deals in 2020 like Silicon Valley data center operator CoreSite Realty and Spanish digital restaurant platform The Counter Group. With proptech allowing companies to capture data-driven insights or automate mundane administrative task as they provide higher levels of customer support, more startups are opting to pursue public listings over fundraising rounds with venture capitalists.
Impact of the Deal on the Proptech Industry
The $3B deal of proptech startup States Title, now Doma, going public via SPAC will likely be a defining moment for the proptech industry. This deal represents the largest venture-backed SPAC merger in the US and signals that proptech is at the forefront of private equity and venture capital's focus on lucrative B2B opportunities. The combined company will have access to the public markets, providing further expansion capital to invest in continued innovation and growth.
The public listing also presents an expansive opportunity for States Title's current shareholders – such as early investors including Breyer Capital, Zigg Capital, Basis Set Ventures and Propel Venture Partners – who could see a significant return on their investments through this move. Moreover, accredited investors are expected to benefit from increased investment opportunities across other promising proptech startups through this instance of success.
As it stands, proptech startups seek to expand product offerings leveraging unique industry insights and technology enabling a more efficient mortgage industry with lower transaction costs. The prospect of States Title going public will likely drive further waves of interest among investors looking for innovative ways to capitalize on these emerging opportunities created by prefabrication in construction technologies and process automation in mortgage origination that make up part of today's residential real estate ecosystem market.
In short, this deal has proven that investing in proptech via SPAC mergers can deliver favorable returns while helping companies go public more quickly with limited downside risk – which could spark further avidity towards financing across other early-stage companies operating within this budding industry space.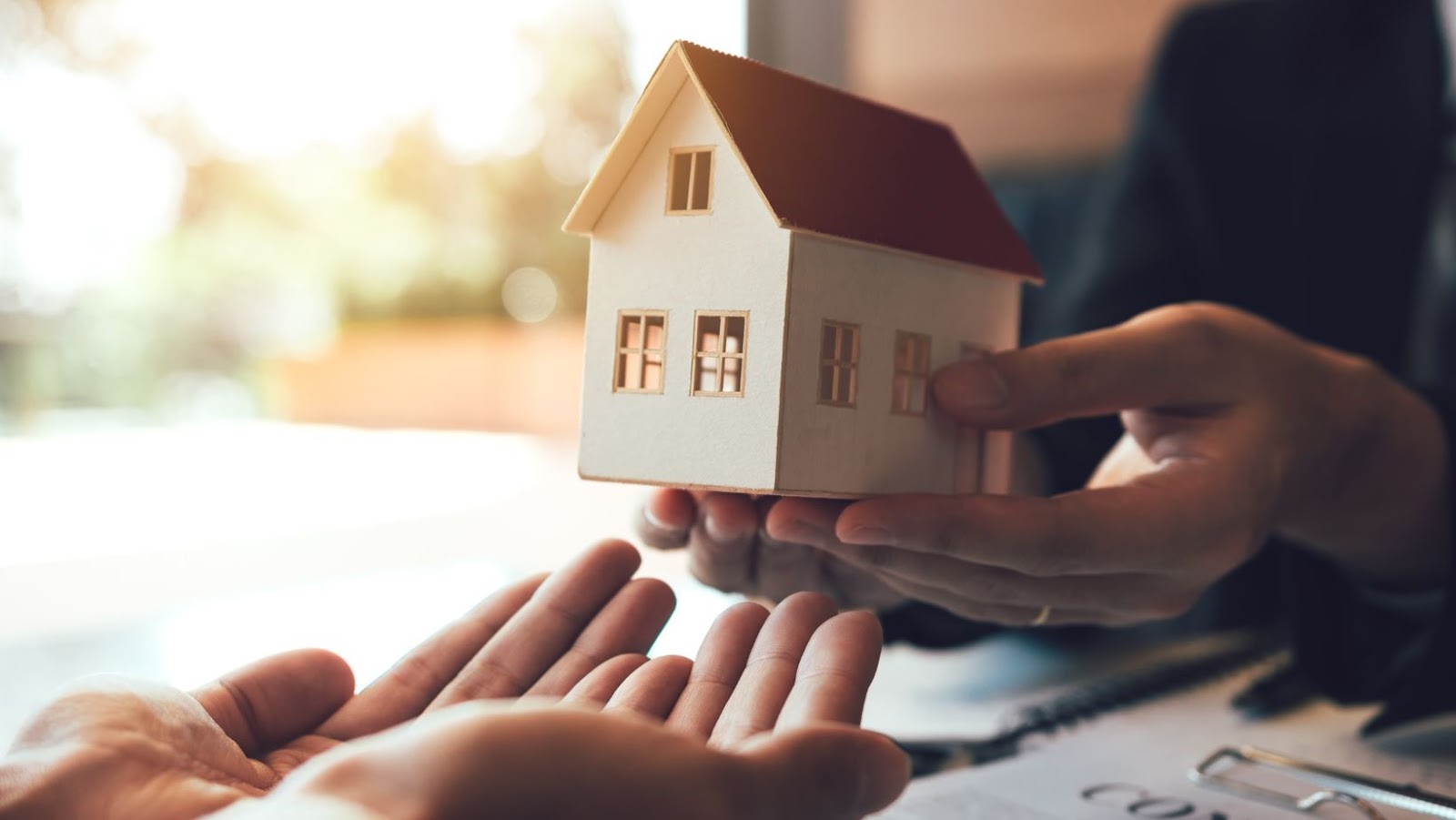 Doma's Plans for the Future
By going public, Doma will benefit from increased access to capital and greater visibility in the market, ultimately helping them to further their mission of streamlining the real estate and mortgage industries. With the new funds acquired, they plan to expand operations with their current technology, invest in acquisition opportunities and increase staffing.
Doma has established itself as a thought leader in proptech by leveraging an ultra-modern infrastructure of AI-powered systems; this expertise speaks highly of their potential for future growth. In addition, they unveiled several plans at the beginning of 2021 to make investing in homeownership more accessible with a digital platform that would lead the way in digitalizing and automating many mortgage processes.
The company believes that their combination of technology capabilities — i.e., automated document generation, AI-powered fraud detection — will help them to unlock new opportunities for personal mortgage lenders throughout the US even amidst changes brought about by COVID-19 pandemic. As Doma continues to grow through public listing, attention should be paid to how it strategically plans for its next moves; if all goes according to plan, Doma will become a major player contributing significantly to proptech consolidation and innovation.
How SPACs are Changing the Tech Landscape
Special purpose acquisition companies (SPACs) are quickly becoming a popular way to go public in the technology sector, with markets ready and eager to invest in untested yet promising startups. SPACs provide an alternative route for startups to become publicly listed companies by merging with an already publicly traded company or "shell company" with no active operations or assets. This merger technique can help tech startups transition from private to public in a much shorter period than the typical IPO process.
Furthermore, going public via a SPAC as opposed to traditional IPOs has several advantages including reduced cost, increased transparency and flexibility over the timing of the listing. Additionally, it is often viewed as less risky due to the ability of investors to conduct further due diligence before committing or investing in the startup.
The recent announcement that California-based Proptech startup States Title — now d/b/a Doma — will be going public via SPAC in a 3 billion dollar deal is another example of how this model is creating significant global interest among investors and tech entrepreneurs alike. It underscores how quickly these methods are becoming a major part of tech culture and highlights some of their most attractive features.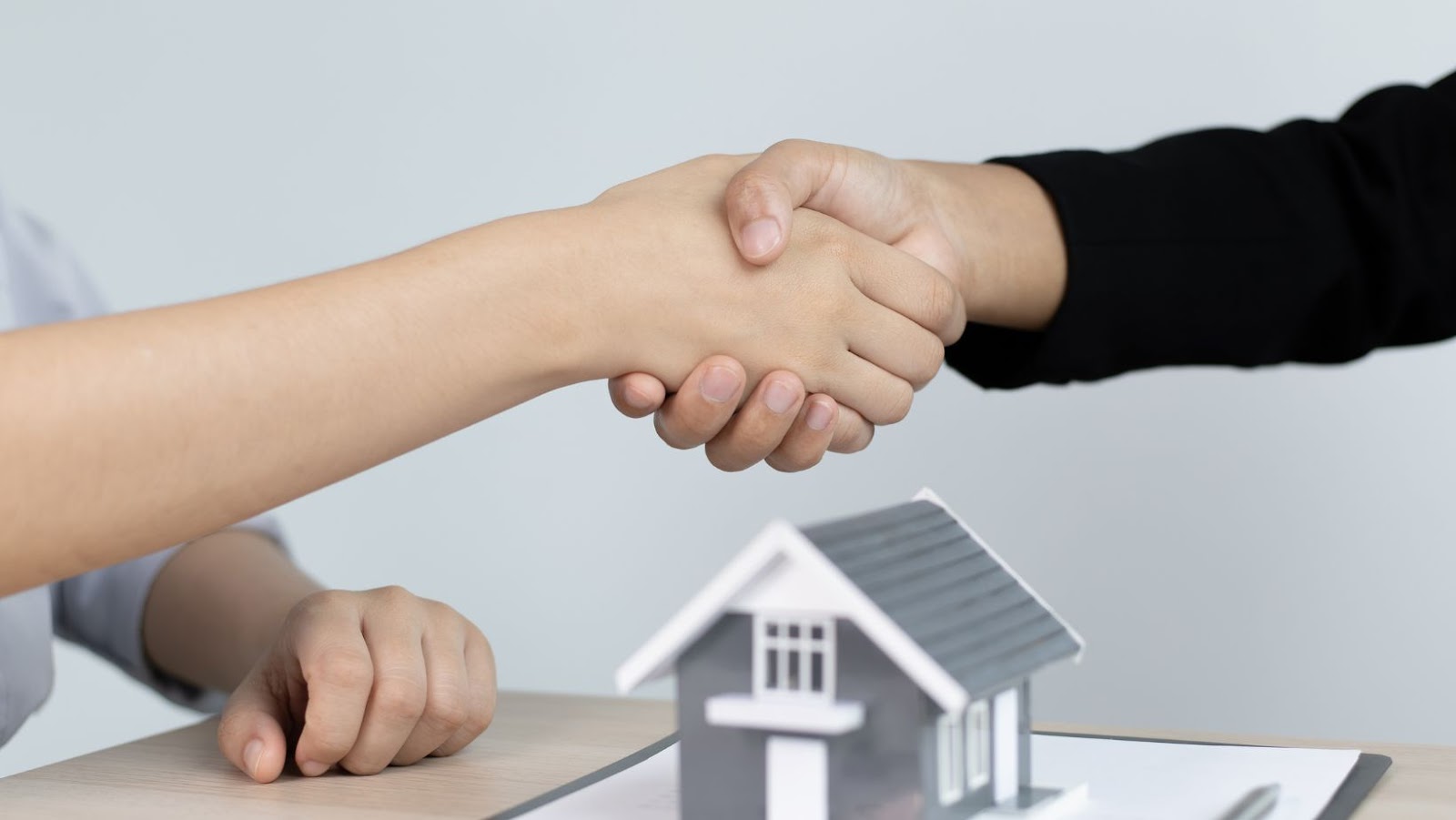 Lessons Learned from the Doma Deal
When property technology pioneer, States Title, announced its industry-altering decision to move forward with a Special Purpose Acquisition Company (SPAC), the move generated widespread speculation about just what impact this new form of IPOs could have on Proptech. The Doma deal is a prime example of what other startups should know when considering going public via a SPAC.
The $3 Billion deal marks the largest acquisition by a SPAC in the Proptech space, proving that there is broad investor appetite for bold companies who pursue this alternative route to an IPO. Companies like States Title can reap the benefits of a shorter IPO timeline and increased publicity due to having their newly traded stock bring media attention. In addition, in an already competitive industry, it allows the firm to create volume and demand — critical factors in a new stock's success as it gets started on trading exchanges.
However, while SPAC's may offer advantages over traditional IPOs, companies must understand that such deals also carry additional risks given their structure and nature. Unlike traditional IPOs where companies go through underwriting banks and have much more control over liquidity first day support for their stock, in SPAC acquisitions companies cede much more control over liquidity deployment decisions once shareholders approve the merger. As such, more investors entering (often sight unseen) into any given transaction can further complicate overall post-merger execution from an operational and cash management perspective.
Ultimately understanding these elements will be key for any Proptech firm looking to successfully employ this strategy — something that we at Doma paid particular attention to during our process before pursuing this strategy for going public.
Conclusion: What's Next for Proptech Startups?
The successful SPAC (Special Purpose Acquisition Company) merger between States Title and Doma is the latest example of proptech startups leaping public markets. As investors look to capitalize on growing consumer interest in digitalized services, we'll likely see more mergers like this going forward.
Although public market success may be attractive, it isn't the only way forward for proptech startups. Many business owners join forces with larger entities creating a synergy that will further solidify their growth and market position. Furthermore, with technology advancing at a rapid rate, smaller startups have an opportunity to find creative solutions that solve complex problems within the real estate industry.
Ultimately, it will become increasingly important for entrepreneurs in this space to thoroughly understand the legal frameworks involved in tech-enabled mergers and acquisitions. Those who can develop an agile yet comprehensive approach when considering their options have a better chance of setting themselves up for long-term success — regardless of whether they aim for private funding or a public debut.
tags = Proptech startup States Title, now Doma, SPAC in $3B deal, Real estate tech startup Doma, CEO Max Simkoff, doma states spac 3bann azevedotechcrunch, September 2016, patented machine learning technology