Binance is a leading cryptocurrency exchange platform that allows its users to buy, sell, and trade cryptocurrencies. Unfortunately, Barclays has recently banned UK customers from transferring funds to Binance, thereby preventing them from accessing their crypto assets. This decision has significantly impacted Binance's global reputation and standing with its UK customers.
In this article we will discuss how Barclays' decision has affected Binance in the UK market and what measures it can take to remain competitive and restore trust among its users. We will also analyze potential solutions to ensure that UK-based customers can continue trading cryptocurrencies safely and securely on their platform.
Overview of Binance
Binance is one of the largest cryptocurrency exchanges in the world and has a global user base. However, it has been the subject of much recent discussion after the major UK banking group Barclays banned UK customers from transferring funds to Binance. As a result, Binance had to look for alternative solutions to remain operational and provide services to users in the UK.
This article will look at the way forward for Binance and its UK customers.
What is Binance?
Binance is a global cryptocurrency exchange platform for trading various cryptocurrencies. Binance was launched in July 2017 and has grown to become one of the largest exchanges in the world. It offers its users over 60 digital asset trading pairs and handles more than 1.6 million trades per second with low latency.
The main purpose of the Binance platform is to provide its users with access to trade virtual currencies, such as Bitcoin, Ethereum, Ripple, Litecoin, and many more. It also supports buying and selling with fiat currencies (e.g., US Dollar). This makes it easy for traders who want to convert from one currency to another without relying on an intermediary (such as a bank or broker).
Binance also provides their user base with a comprehensive suite of tools which includes:
Advanced charting
API services
Margin trading
Futures trading
and more.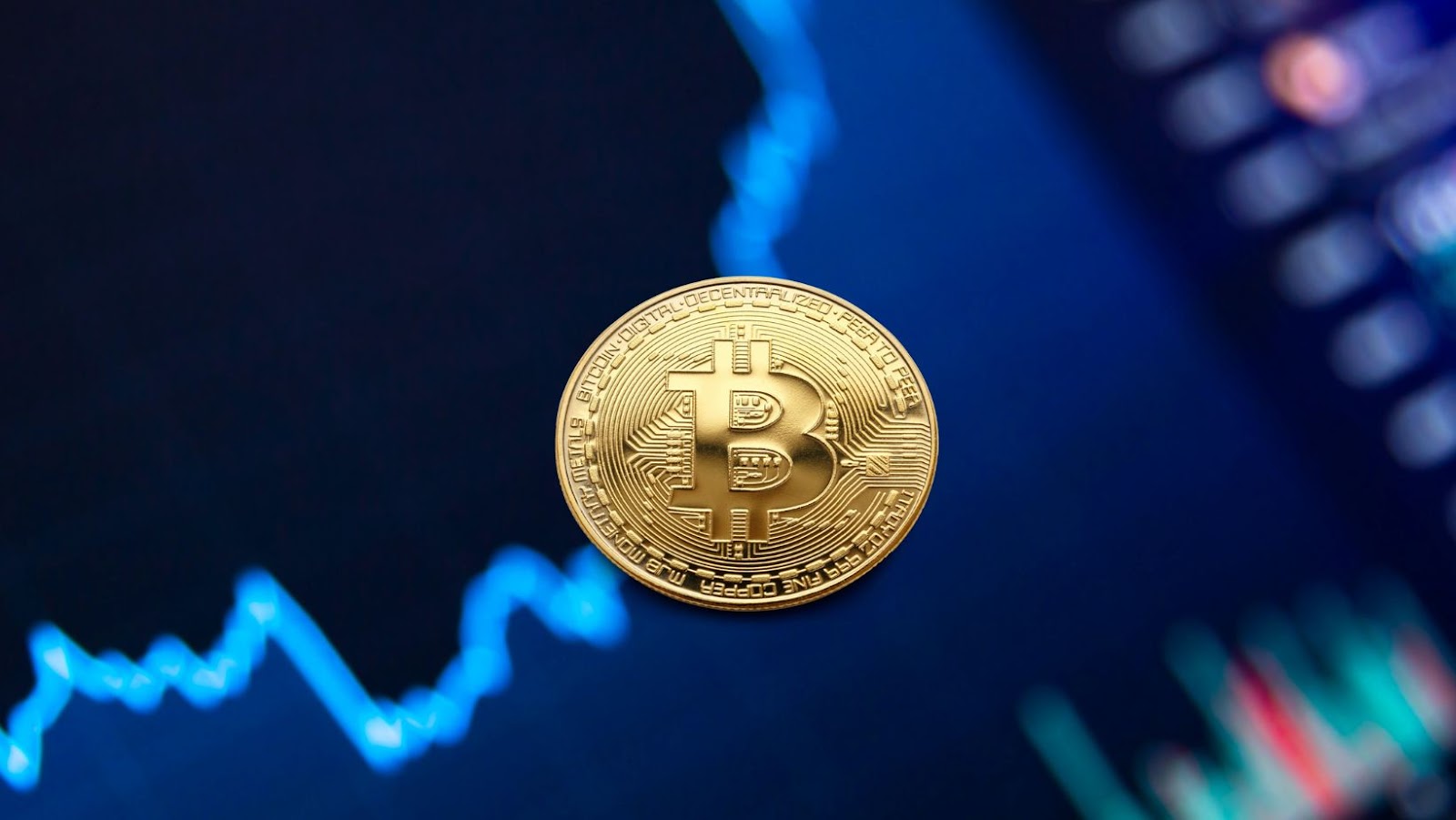 What Services Does Binance Offer?
Binance is a cryptocurrency exchange platform founded in 2017 by Changpeng Zhao. Binance is a user-friendly online platform that enables users to buy and sell digital currencies such as Bitcoin, Ethereum, and Litecoin. Binance also offers trading fees that are among the lowest in the industry.
The services offered by Binance include spot trading of digital assets, futures and leveraged trading of margin securities. Spot trading allows users to exchange one digital asset for another at the current market price. In contrast, futures contracts allow traders to speculate on the future price of an asset without having to physically own the asset itself. Users can also engage in margin trading with up to 125x leverage using Binance's margin trading feature. Additionally, Binance provides access to its native token (BNB), which can be used to get discounted trades fees or receive special promotions or benefits available exclusively on the platform.
Additionally, Binance provides secure wallet services so that users can securely store their digital assets away from hackers and other malicious actors. There is also a currency conversion service available, allowing users to transfer their funds between two different currencies at advantageous rates without having to leave the exchange itself.
Finally, Binance provides various research tools for traders such as real-time market data about all various cryptos traded on their platform and market analysis from various sources. In addition, educational videos and content are also provided to help new traders become more familiar with trending topics such as technical analysis, order types, etc., so that they can improve their decision making when trading crypto assets across the platform.
Barclays has Banned UK Customers From Transferring Funds to Binance
On the 24th of February 2021, Barclays announced a ban on UK customers transferring funds to Binance, one of the most popular crypto exchanges. This meant UK customers were suddenly unable to access their funds on the exchange, causing a great deal of concern for users.
In light of this, many wondered how Binance would move forward and what options were now available for UK customers. This article will explore Barclays' ban and the way forward for Binance and its UK customers.
What Led to The Ban?
Barclays and other major banks issued the banking ban for UK customers transferring funds to Binance. It is widely reported that the cause of the ban is money laundering activities related to the platform, with one report stating that a client had used illicit means to purchase virtual assets and that the banks had grown increasingly frustrated with the lack of regulatory controls at Binance.
The UK's Financial Conduct Authority (FCA) has introduced strict measures to combat money laundering within digital assets, such as cryptocurrencies. Therefore, it is likely that the banks came under pressure from them too. In addition, the banks were likely concerned about potential financial repercussions if they allowed customers to continue transferring funds to Binance without proper checks and controls. As a result, many lenders have terminated their relationships with crypto businesses to protect their reputation as reliable financial institutions.
In addition, new FCA rules require all virtual asset-related businesses outside of Europe dealing with UK customers to obtain an FCA licence by 2021 or face expulsion from trading activities within the U.K. As a result, many exchanges have had no choice but to cease offering services towards UK customers until they can introduce adequate measures compliant with FCA rulings. This may explain why Barclays has put this temporary ban on its customers' transactions with Binance until further notice and why other major global banks are contemplating similar actions against virtual currency companies for them to adhere regulatory guidelines imposed by concerned authorities allowance only for secure transactions for investments into modern digital technology-based asset portfolios available safely within European countries involved.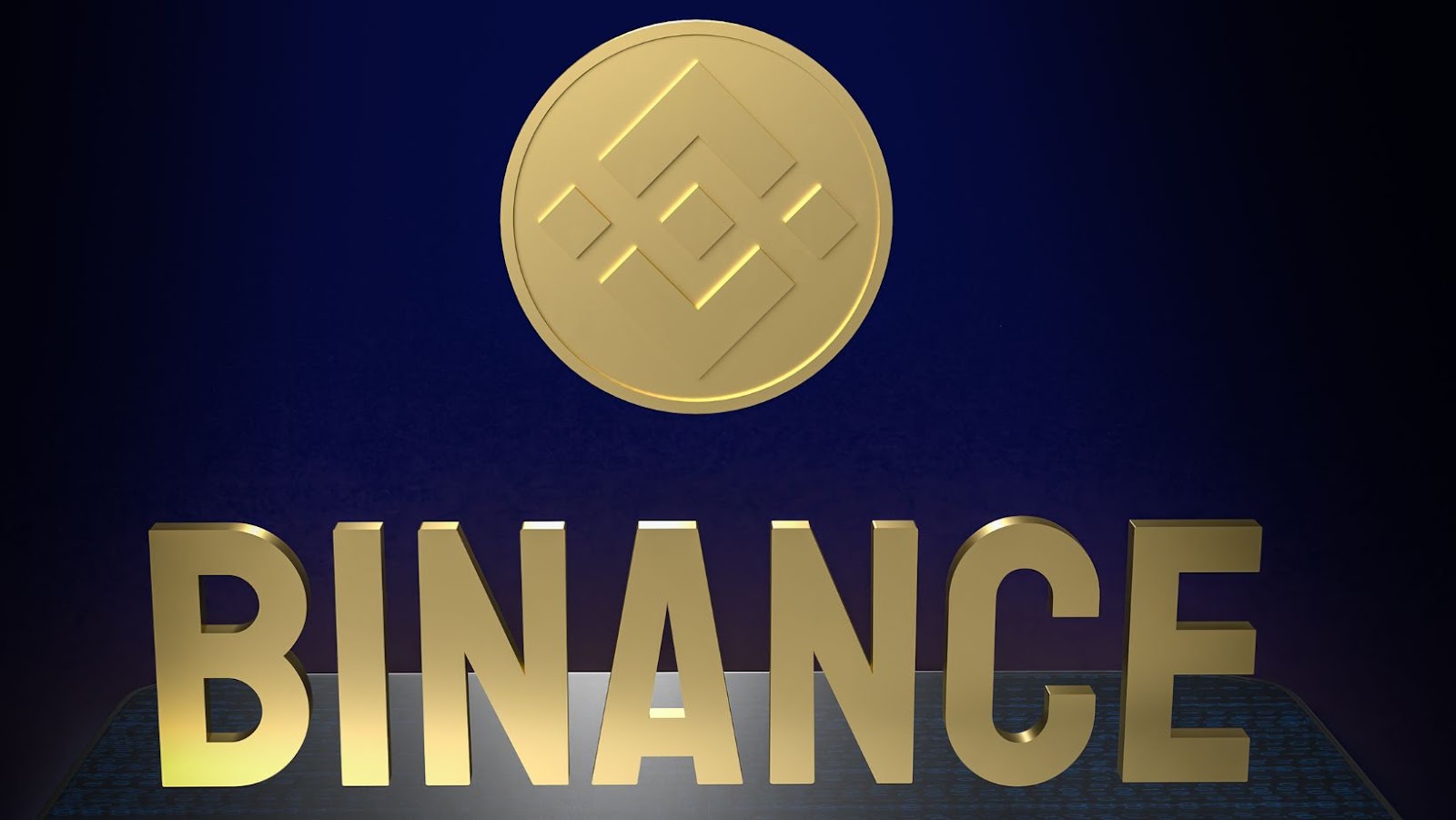 What Impact Has The Ban Had on Binance?
The sudden ban of UK customers from transferring funds to Binance, one of the world's leading cryptocurrency exchanges, has significantly impacted users, particularly those in the UK.
On April 4th 2021, Barclays Bank announced it was no longer providing services for any company related to Bitcoin or Cryptocurrency. This led to a quick decision by Binance who then announced on their blog that they would no longer allow GBP deposits and withdrawals via Barclays Bank.
This announcement sent shockwaves through the cryptocurrency industry as many people in the United Kingdom can now not use this local bank transfer method to fund their Binance accounts. This has obviously affected users' portfolios and has resulted in decreased liquidity as funds cannot be transferred as easily as before.
Binance responded quickly by setting up alternative funding options for UK customers such as SEPA transfers for Euros and Faster Payments for GBP. Still, these need considerable time for setup due to regulatory requirements imposed on banks.
Binance continues to recoup access with major banks in the U.K., but Barclay's ban means there may not be an easy solution anytime soon. In addition, banks may continue their clampdown against cryptocurrencies, leading to other popular payment methods like credit cards and PayPal being unavailable. So it remains a crucial issue that bears close monitoring over the coming months and beyond.
The Way Forward
Recently, Barclays, one of the largest banks in the United Kingdom, announced that it was banning its UK customers from transferring funds to Binance. This has left many Binance users from the UK wondering what their options are.
This article will look at the way forward for Binance and its UK users. We will be exploring the various strategies that Binance and UK customers can take to keep using Binance without any issues:
What Steps Can Binance Take to Address The Ban?
In response to the ban, Binance has already taken several proactive steps including suspending deposits and withdrawals of GBP on its UK platform and further clarifying the situation through an official announcement. Over the near term, Binance will put into effect additional measures to address the ban to best serve our U.K customers and regulatory compliance.
To facilitate this process, Binance has been actively consulting with financial regulatory authorities in the U.K. To comply with current regulations, we may be required to introduce additional measures that include but are not limited to:
KYC (Know Your Customer) updates for customers.
Stricter anti-money laundering processes.
Stronger customer insights and analytics tools.
Upgraded fraud detection practices.
More stringent controls on deposits and withdrawals into U.K trading accounts.
We will monitor the situation closely while adopting all necessary measures recommended by our partners within the relevant regulatory framework.
Binance is committed to creating a secure environment for all its users across different regions while remaining compliant with local regulations. This proactive approach toward operational transparency reflects our core belief that digital asset exchanges should focus on providing sustainable services to help create strong industry standards and contribute towards building a healthy global economy within a regulated digital asset ecosystem.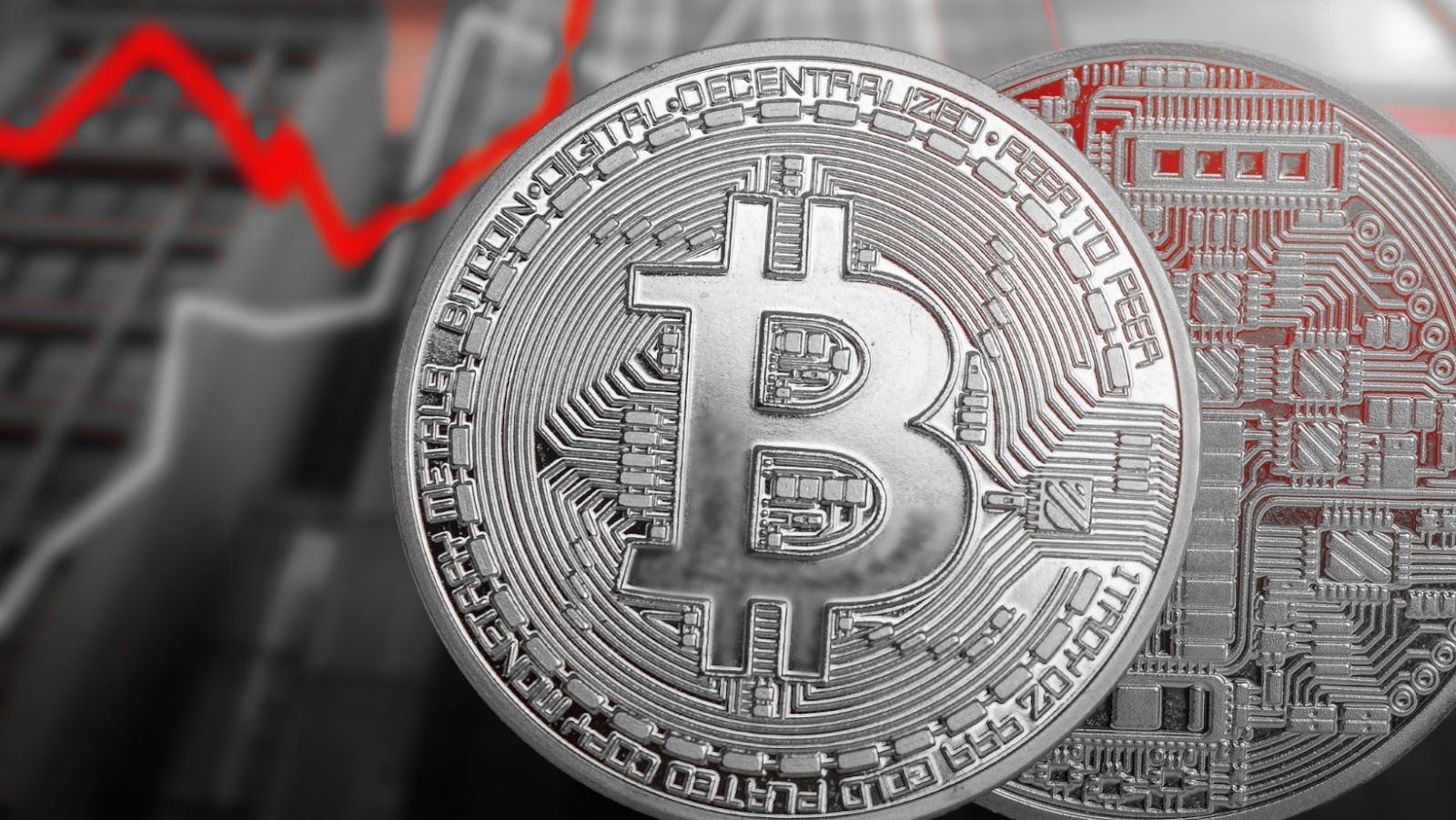 What Other Options are Available for UK Customers?
With Barclays having withdrawn the service of UK customers being able to transfer funds to Binance, UK customers are left in a difficult predicament. Customers may be wondering what other payment options could be available for them which could allow them to still use Binance.
One of the most popular payment methods is debit or credit cards with no transaction fees. However, due to Mastercard's compliance with various European statutory regulations, debit and credit card options may slightly differ from country to country. For example, most customers in the United Kingdom are accepted by Mastercard; however, when using this form of payment certain personal information (like name and address) will be required. Traders also need to consider that depositing via credit or debit card generally takes 10-30 minutes for funds to arrive within their account on Binance.
An increasingly popular form of payment is PayPal where traders can easily transfer funds into their Binance accounts with low fees compared to other forms of payment. Although the average processing time is similar at 10-30 minutes there are noted some restrictions in place as age must be over 18 years old and live in a supported region or list legally accepted countries on PayPal's website as England/Britain is unsurprisingly included on this list as well as most countries in Europe and most major countries across the world.
Another great method would be via bank transfers which are free after being conducted within Europe but if transferring from outside then there could be an additional cost although due to recent changes it looks like this might no longer be possible if using from the United Kingdom with Barclays withdrawing their service for UK customers. So unfortunately this does not look like a feasible option for any UK customer looking for an alternative option plus it can take about 1-3 days for files deposited by bank transfers to appear in your Binance account balance and up to 5 days for transactions made by SEPA (Single Euro Payments Area). Plus, you must provide evidence that these funds came from a source owned solely by you so your Bank Statement might come in handy at such times too!
We hope this article has given you some insight into what potential alternatives exist beyond Barclay's change of policy where our UK customers had no choice but to ultimately find another means or method Of Payment when wanting To Transfer Funds To Their Binance Account. So again, we wish You The Best Of Luck Into Your Searches!
tags = binance, binance uk, barclays, barclays binance binance financialtimes,barclays uk, crypto, finance, barclays uk binance binance ukoliver financialtimes, barclays ban, barclays uk ban,binance uk ban